Fidelity Detector® is designed to determine the loyalty of your partner. It is based on a computerized analysis of Reaction Times (RTs) according to a scientifically proven method.
Available only for PC and laptop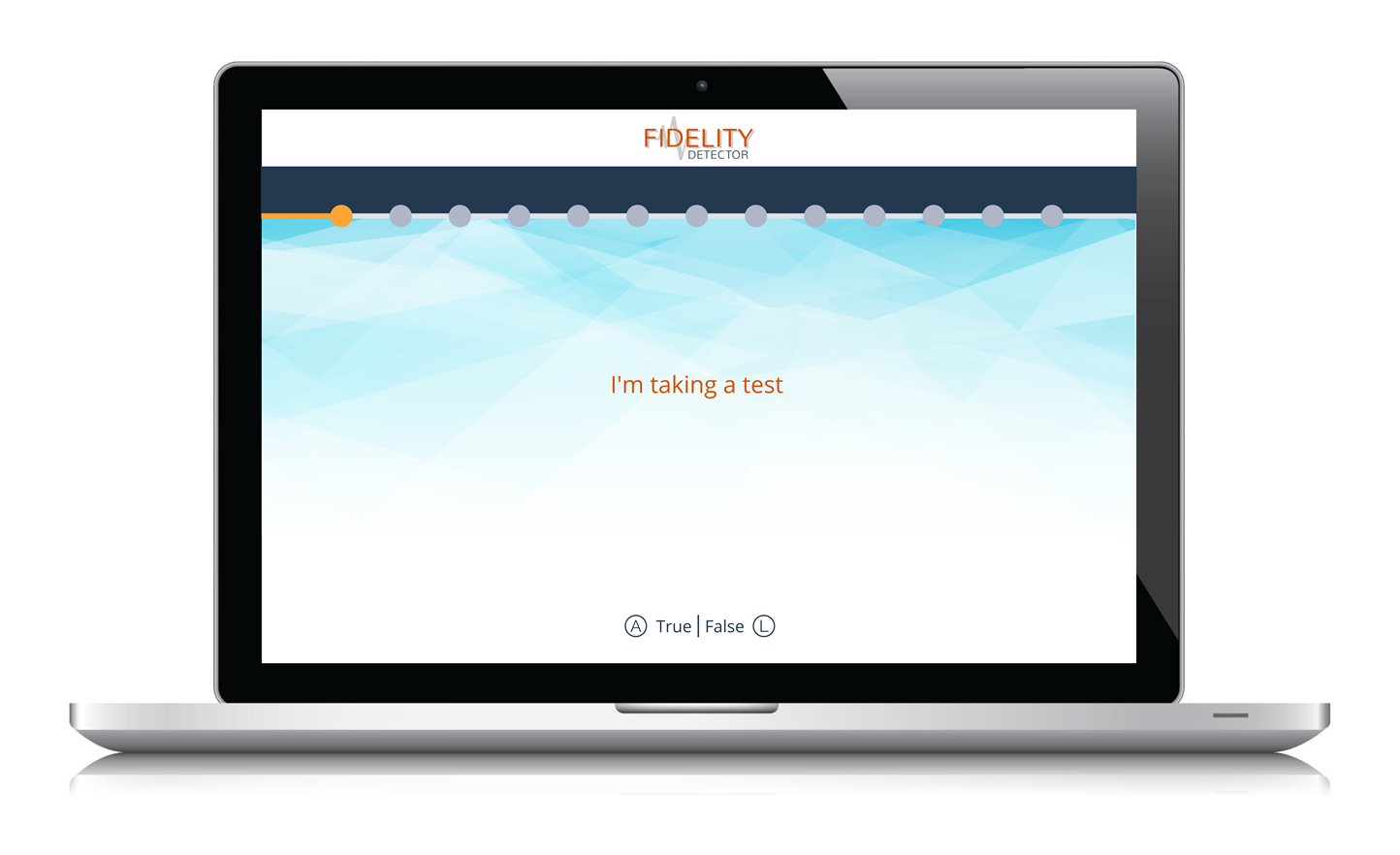 1
Watch the progress of the test
2
Read the question to be answered
3
Easily reply with your keyboard
YOUR PARTNER
COMPLETE THE TEST
Fidelity Detector® will give you a fast and accurate
fidelity score. It is more accurate than a polygraph.
MORE ACCURATE THAN THE POLYGRAPH
QUICK ONLINE TEST WITH IMMEDIATE RESULTS